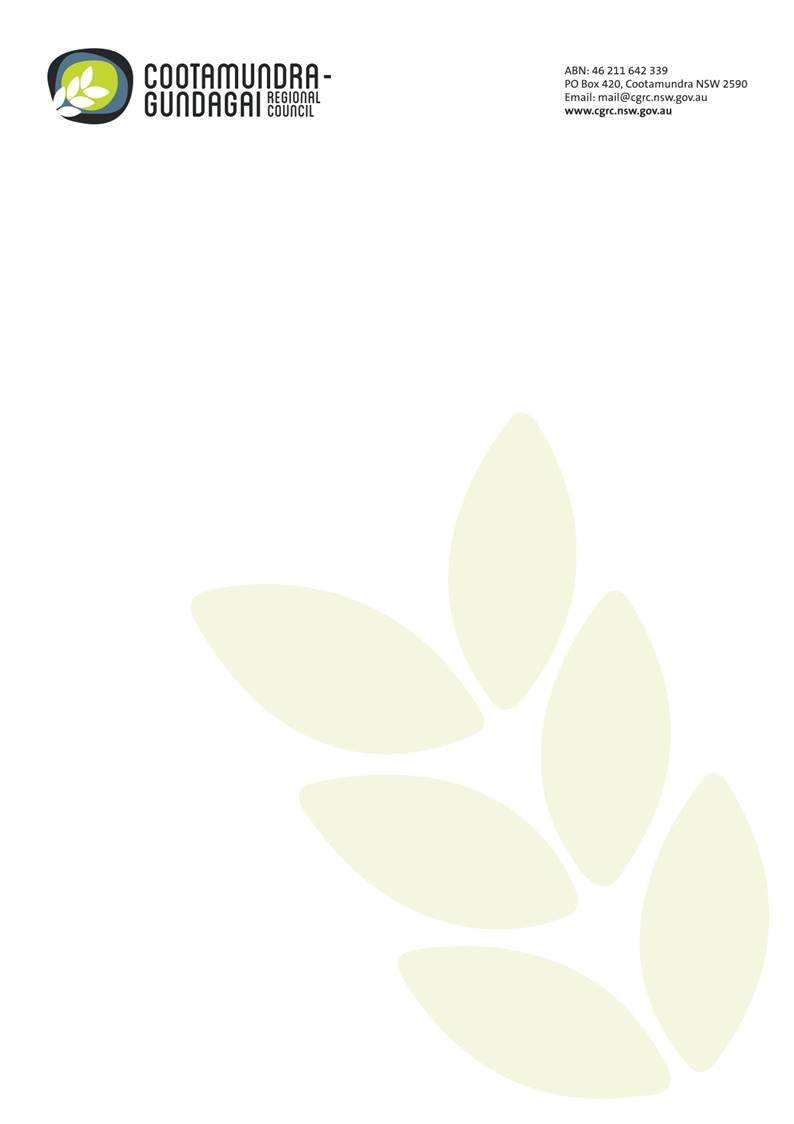 Business
Paper
Late Reports
Ordinary Council Meeting
Alby Schultz Centre, Cootamundra
6:00 PM, Tuesday 25th August, 2020
Administration Centres: 1300 459 689
| | |
| --- | --- |
| Ordinary Council Meeting Agenda | 25 August 2020 |
| | |
| --- | --- |
| Ordinary Council Meeting Agenda | 25 August 2020 |
DOCUMENT NUMBER

332745

REPORTING OFFICER

Tim Swan, Manager Finance and Customer Service

AUTHORISING OFFICER

Phillip McMurray, General Manager

RELEVANCE TO COMMUNITY STRATEGIC PLAN

4. Good governance: an actively engaged community and strong leadership team

4.1 Decision-making is based on collaborative, transparent and accountable leadership

FINANCIAL IMPLICATIONS

Regular monitoring of Council's finances will ensure that any issues are identified in a timely manner.

LEGISLATIVE IMPLICATIONS

There are no Legislative implications associated with this report.

POLICY IMPLICATIONS

There are no Policy implications associated with this report.

1. July 2020 Finance Report ⇩
The Finance Report for July, 2020 be received and noted.
Introduction
The Monthly Finance Report provides Councillors with an update on the current budget status.
Discussion
At this early stage of the financial year no concerns have been identified.
The payment and raising of commitments for several annual expenses skews the report slightly, but outside of this, expenditure is on budget.