| | |
| --- | --- |
| Extraordinary Council Meeting Minutes | 13 September 2019 |
MINUTES OF Cootamundra-Gundagai Regional Council
Extraordinary Council Meeting
HELD AT THE Alby Schultz meeting Centre, Cootamundra
ON Friday, 13 September 2019 AT 4:00 PM
PRESENT: Cr Abb McAlister (Mayor), Cr Dennis Palmer (Deputy Mayor), Cr Leigh Bowden, Cr David Graham, Cr Gil Kelly, Cr Penny Nicholson and Cr Charlie Sheahan
The Chairperson acknowledged the Wiradjuri people who are the Traditional Custodians of the Land at which the meeting was held and paid his respects to Elders, both past and present, of the Wiradjuri Nation and extended that respect to other Aboriginal people who were present.
ADJOURN MEETING FOR OPEN FORUM
Council adjourn for Open Forum.
The Open Forum is not held at an Extraordinary Meeting
Council resume the Open Meeting.
Resolution 304/2019
Moved: Cr Dennis Palmer
Seconded: Cr Charlie Sheahan
Apologies from Cr Doug Phillips and Cr Craig Stewart be received and leave of absence granted.
5.1 Mayoral Minute - The Appointment of a Four Person Panel for the Recruitment of the Position of General Manager
Resolution 305/2019
Moved: Cr Penny Nicholson
Seconded: Cr Dennis Palmer
1. Councillor Abb McAlister (Mayor) and Councillor Dennis Palmer (Deputy Mayor) were appointed as members of the recruitment panel for the position of General Manager.
2. Cr Leigh Bowden and Cr David Graham were appointed to the remaining two positions on the panel.
3. Following interviews for the position of General Manager by the panel, a report be prepared and submitted to Council on the process, including recruitment recommendations.
The Meeting closed at 4:24 PM.
The Minutes of this meeting were confirmed at the Extraordinary Council Meeting held on 24 September 2019.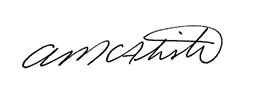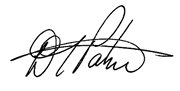 ................................................... ...................................................
CHAIRPERSON DEPUTY CHAIRPERSON